Shaker screens are common spare part of drilling shale shaker in solid control system. TR Solids Control could supply all kinds of shaker screen for international brand shakers such as Derrick FLC500 series shaker, Derrick FLC2000 series shaker, Derrick Hyperpool shaker, Swaco Mongoose shaker, Brandt King Cobra shaker, KEM-TRON shaker etc. In addition, we supply shaker screen for our own shaker. Recently we completed a new batch of Derrick FLC2000 flat shaker screen for our South American client.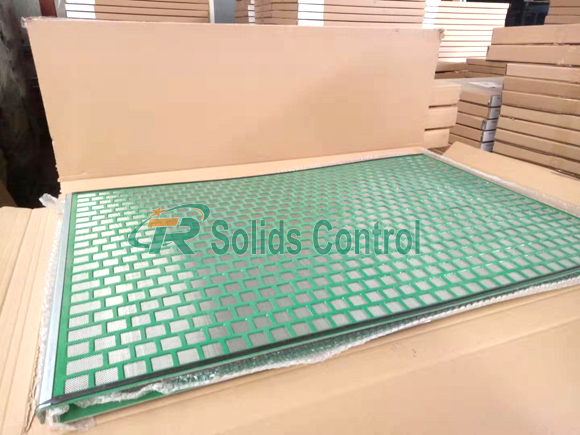 We completed Derrick FLC2000 flat shaker screens in our warehouse.
The customer purchased 200pcs shaker screens for the first trial order. They are willing to ship them by sea to their port, since air freight is too expensive because of covid-19 in these days. Our shaker screens can be totally equivalent with original Derrick FLC2000 shaker screens. We can supply the screens with mesh sizes ranging from 20 to 325. Our TR screens are popular by our customers for strong wear resistance and long service time.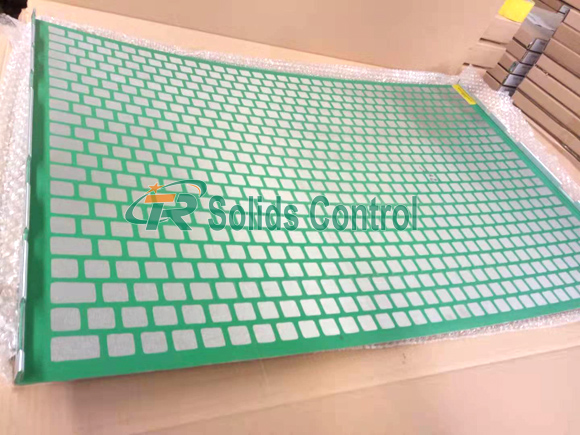 This a new batch of Derrick FLC2000 flat shaker screens are for South American client.
TR Solids Control are professional manufacturer of solid control equipment in China with big factory. Our products have been given high praise from Thailand, Egypt, Malaysia, Australia, India, Russia, England, Vietnam, UAE, and other counties. Welcome customers to send us the screen models, size, color, drawings best. We would like to quote our best price for your reference. Hope to receive your news by phone, email, Skype or Whatsapp!