As the professional manufacturer in China, TR Solid Control could design and manufacture various model Drilling Waste Management or or Cutting Dryer System according to the customers requirement. On May 6th, one new set of oil based drilling waste management was shipped to our old customer. Currently this system is widely used in Chinese domestic market for compact structure and high efficiency.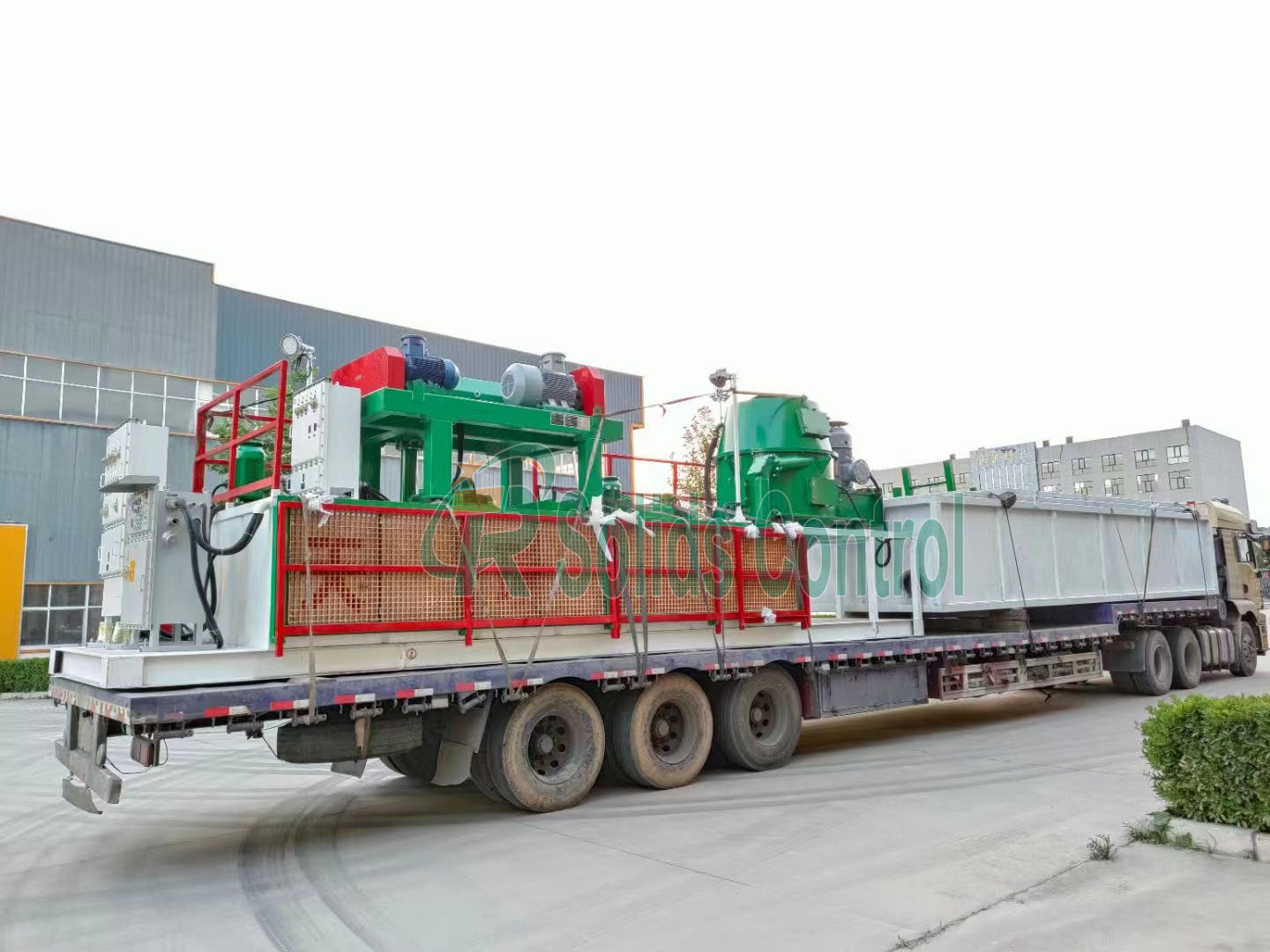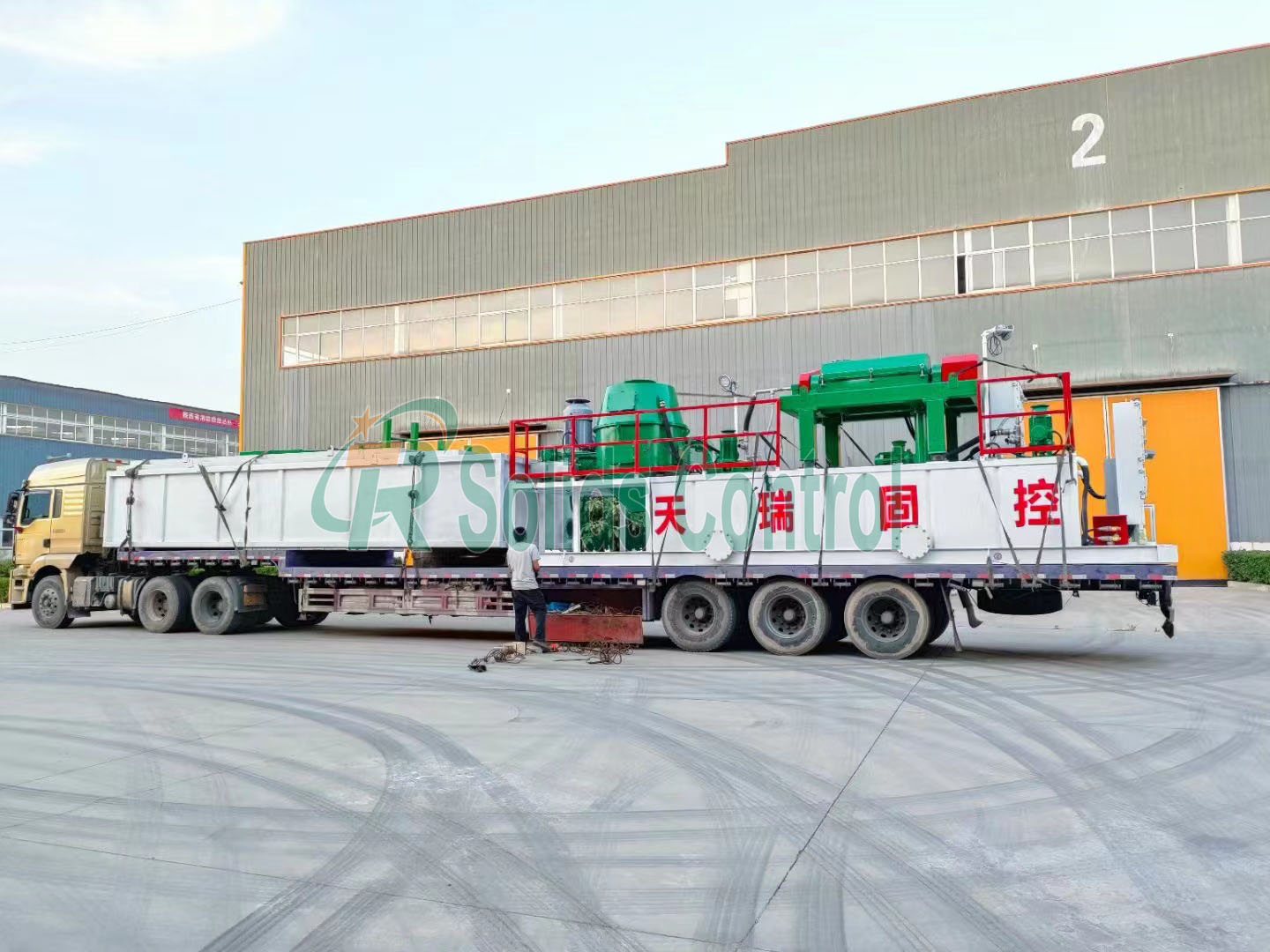 This system is composed of TRCD930C vertical cutting dryer, TRLW355N-1 high speed centrifuge, mud tank, centrifuge supply pump and other auxiliary accessories. Processing capacity of our dryer could reach up to 30-50 T/h with basket diameter 930mm. Rotary speed is 900r/min. Bowl diameter of our TRLW355N-1 centrifuge is 350mm, and bowl length is 1250mm. Processing capacity is 40m3/h. TR drilling waste management system can effectively control the moisture content (6%-15%) and oil content (2%-8%) in drilling cuttings, and stabilizes the liquid phase performance.
TR Solids Control is one of the most famous international brand for Mud Solids Control System & Drilling cuttings Management in China. We have one stop service for Solids Control Solution of your oil gas drilling, CBM drilling, HDD, and water well drilling as well as the construction drilling mud treatment etc. For more information about our drilling waste management, please visit: www.trsolidscontrol.com/drilling-management-system.