On Feb.15th, we received an order from our Malaysia client who wanted to purchase some Mission Magnum pump parts this time.
This time the client ordered 60 parts of TRSB6×5×14J centrifugal pump.Including:
Gasket,Casing 10399-46-1
Nut,Casing 3932-61
Stud,Casing 3862-76
Impeller,6×5×14 19121-XX-30
Seal,Impeller 19110-72
Seal,Mechanical 22451-1
Packing,Shaft 25014-04M-B
Sleeve,Shaft(M.S Pump) 20943-21
Key,Shaft 4372-5-21
Seal,Shaft Sleeve 23444-01-72
Deflector Assembly 22210-1A
Gasket 20625
Oil Seal 20619-01
Exclusion Seal 20620-01
Housing,O.B.Bearing 20624-01-01
Seal,O.B.Brg.Housing 7496-253
O-ring 7496-26
Oil Seal 20619-02
Lockwasher 6124-4
Lucknut 6123-4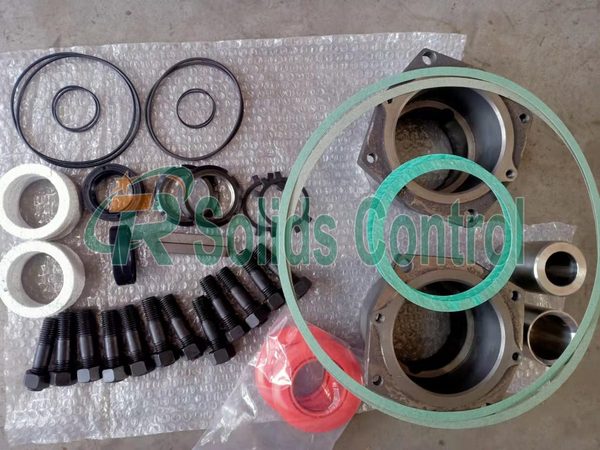 These parts will be arrived to Shenzhen port, China, and will continue to help their project.
Xi'an Tianrui Petroleum Machinery Equipment Co., Ltd. creates high-quality products with quality and serves customers with sincerity. We not only produces its own self-developed products, but also produces equipment parts of foreign brands such as Derrick, Swaco and Brandt. It mainly produces mud shale shaker parts, Mission pump and Sand pump parts. We focus on equipment R&D and manufacturing. It is a manufacturer of solid control system, mud non landing system, building piling, shield and horizontal directional drilling equipment. Our company can design different solutions according to different requirements of customers. Welcome new and old clients to negotiate!