Fine polyurethane shale shaker screen has a extremely fine openings, which is trapezoidal. It can prevent plugging and blocking during separating the materials. Additional, the fine opening can supply more accurate screening in the applications.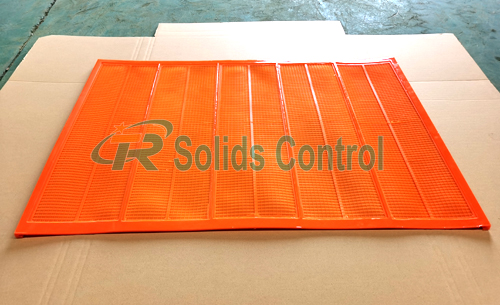 Specifications
Material: urethane.


Mesh opening:

Wet panel: 0.25" × 325 mesh

Dry panel: 0.25" × 140 mesh.

Open area: 35% – 45%.

Lifespan: 6–12 months.
Features
Large open area.


Superior capacity and performance.

Low operating and maintenance cost.

Easy to install and uninstall.

Durable and long service life.

Practically non-blinding.

Can be repaired or patched in place.